"But in four or five years I went downhill really quick, and in that last year I was really sick," Ash told the Herald. "It moved really fast. I was tired all the time. I was going to work but I couldn't concentrate. I'd come home and I was useless around the house. My wife was looking after the kids, because I was tired … and felt really nauseous."
The family soon gathered to discuss Ash's predicament. Dialysis was an option, but not a solution.
Ivan and his other brother Stuart both offered to undergo a series of compatibility tests to determine whether they could donate a kidney that would help Ash return to a normal life.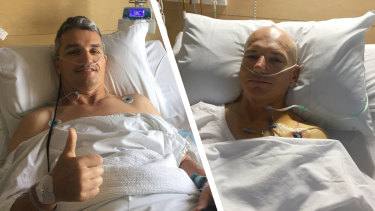 "I remember…